---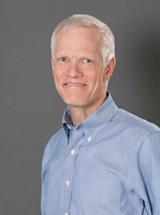 Dear Martin's Point Patient,
COVID-19 Federal Public Health Emergency Ends on May 11, 2023
Masking Policy Update: Starting May 11, masks that cover the nose and mouth will only be required at our Health Care Centers for those experiencing symptoms, or who have tested positive for COVID-19 within the past 5 days. For all others, masks will be optional. Please let us know if you would like your care team to wear masks during your visit. See more COVID-19 updates on our website.
NEW: athenaPatient App Now Available! Patients who create or have an existing MyMartinsPoint® portal account can now access their medical information using the new athenaPatient app. With the same functionality as the MyMartinsPoint portal—including messaging your care team, viewing test results and appointment dates, and more—the app offers an even more convenient way to connect to your health care. Using your smartphone or tablet right now? Click to download: athenaPatient App for iOS, athenaPatient App for Android and get started!
Spring Has Sprung and So Have Seasonal Allergies: Blossoming flowers and trees are beautiful but can wreak havoc for those with pollen allergies. If you have pollen allergy symptoms—including itchy, watery eyes; sneezing; runny, stuffy or itchy nose; postnasal drip; cough; and more—there are things you can do to reduce your exposure and treat your symptoms. Learn more about seasonal allergies on our website.
HEALTH AWARENESS MONTHS—Reducing risks through awareness and education.
National Mental Health Awareness Month (May): One in five US adults experiences mental illness each year, and less than half of them receive treatment. Visit our Mental Health web page to learn more about mental health, find support, get involved, and advocate for change.
Men's Health Month (June): According to the CDC, over 40% of men over age 20 have obesity and more than half have high blood pressure. With heart disease as the number one leading cause of death for this group, we join the effort to urge boys and men to take steps to improve their health through healthy eating, exercise, and getting regular preventive care. Visit our Men's Health web page to learn more.
Wishing you your best health,
Jonathan Harvey, MD
Chief Medical Officer