---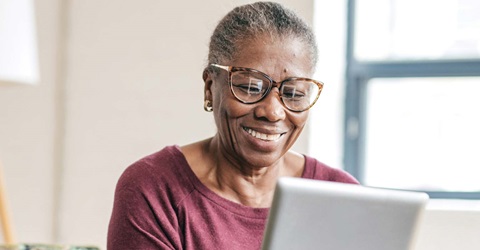 It's Time to Try the Member Portal
Get 24/7 access to your personal health plan information.
Don't wait! Register or sign in today to enjoy the convenience of connecting with your health plan anytime.
View claims, authorizations, and referrals
Request a copy of your member ID card
Change your PCP on record
Have questions? Click here to login/register – or call Member Services for help at 1-888-674-8734 (TTY: 711)
---
REMINDER: Referral Requirement
Important Information about Referrals and Your Coverage
As of October 1, 2023, specialist are required to submit referrals directly to the Health Plan. When seeking specialty care, the benefit level you use—the standard TRICARE Prime benefit (no or low member copays) or the Point-of-Service benefit (deductible and higher member cost shares)—is determined by the type of referral on file. Receiving specialty care without a referral from a provider is considered a "self-referral" and will generally apply the Point-of-Service (POS) option.
Visit our website to learn more important information about Referrals and Your Point-of-Service Option. If you have any questions about referrals and coverage, please call Member Services for assistance.
---
US Family Health Plan Earns 5 Stars for Patient Experience
We're proud to announce that the Martin's Point US Family Health Plan remains among the most highly rated health insurance plans in the nation, offering excellent health coverage to over 46,000 active-duty and retired military family members throughout the Northeast.
The National Committee on Quality Assurance (NCQA)* has awarded the Martin's Point US Family Health Plan a 4.5-out-of-5-star overall rating for quality performance as part of its commercial Health Plan Ratings for 2023. This includes earning a rating of 5-out-of 5 stars for Patient Experience measures. The overall rating is the weighted average of a plan's HEDIS® and CAHPS® measure ratings, plus bonus points for plans with a current Accreditation status as of June 30, 2023. Click here to learn more!
NCQA uses measures of clinical quality (HEDIS®) and patient experience (CAHPS®) and standards from the NCQA Accreditation process to annually rate over 1,000 health plans (over 90%) across the country. Measures include:
Management of chronic disease
Prevention and wellness efforts, including recommended screenings and immunizations
Access to quality primary and specialty care
Quality of member experience
"Our continued high ratings from NCQA highlight our commitment to providing the highest-quality care for our US Family Health Plan members," said Dr. Paul Kasuba, Martin's Point Health Care President and CEO. "Our 5-out-of-5-star rating for the "Patient Experience" measure is particularly important to us, as it reflects the commitment of our service team, together with our network providers and hospitals, to deliver an excellent health care experience for our military families."
*National Committee for Quality Assurance (NCQA) is a private, nonprofit organization that accredits and certifies a wide range of health care organizations. NCQA's HEDIS® is the most widely used performance measurement tool in health care.
---
Taking Good Care of Your Mental Health
Resources Are Here to Help
Our online "Supporting Mental Health" page has information and links to resources focused on your and your family's best mental health at every stage of life – from childhood, through adolescence, and to adulthood.
SUICIDE PREVENTION/MENTAL HEALTH CRISES:
If you or someone you know talks about suicide, self-harm, a mental health crisis, substance use crisis, or any kind of emotional distress, get help right away.
---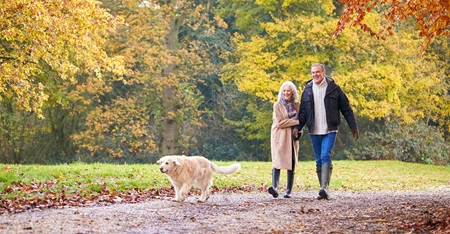 Adult Acute Bronchitis?
Antibiotics Are Not Effective!
Acute bronchitis–also known as a chest cold— occurs when the airways of the lungs swell and produce mucus making you cough. This can last up to three weeks and is the most common type of bronchitis.
Acute bronchitis is usually caused by a virus and cannot be cured with antibiotics. Even in cases where it is caused by bacteria, research shows that antibiotics are not recommended and will not help you get better faster. In fact, the side effects of antibiotic treatment can actually cause harm—ranging from a minor rash to very serious conditions such as antibiotic-resistant infections and an abdominal infection called c. diff that causes diarrhea and colon damage due to the loss of helpful bacteria in the colon.
If you are feeling sick with a chest cold, the Centers for Disease Control and Prevention (CDC) recommends seeing your provider if you have the following:
a temperature
a cough with bloody mucus
shortness of breath
symptoms that last more than three weeks
repeated episodes of bronchitis
This list is not all-inclusive, please see your doctor for any symptoms that are severe or concerning.
Usually, acute bronchitis gets better on its own. Some things you can do to feel better include the following:
Get plenty of rest and drink plenty of fluids.
Use a humidifier or cool mist vaporizer.
Use saline spray for a stuffy nose.
Breath in steam from a shower or hot bowl of water.
Suck on lozenges (not recommended for children under four years old).
Use honey (not recommended for children under one year old).
Check with your local pharmacist which over-the-counter cough/cold medications would be safe to take. Recommendations may vary if you have other conditions.
---
TRICARE® 2024 Prescription Copay Increases
For your planning purposes, we want to let you know that TRICARE will raise member copays on covered prescription drugs beginning January 1, 2024. These increases will affect all US Family Health Plan members except dependent survivors of active-duty service members (ADSMs), medically retired service members, and dependents of medically retired service members. These members will see no change in their prescription drug copays in 2024.
2024 Member Copays for Covered Prescriptions
---
Drug Take-Back at Our Portland Pharmacy
Join our community's commitment to safety.
At the Martin's Point Pharmacy in our Portland Health Care Center, we're stepping up to take care of our neighbors and our environment with our Life In Check™ Consumer Drug Take-Back initiative. Bring your expired or no-longer-needed prescription and over-the counter medications for safe, easy disposal. Find the details on our website.
You can find drug take-back sites near you at the U.S Food and Drug Administration's website.