Martin's Point Military Health Plan Among Highest Rated in US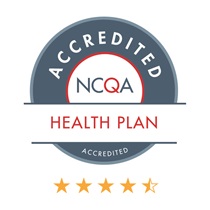 Martin's Point Health Care has announced that its US Family Health Plan has been named one of the highest-rated health insurance plans in the nation. The plan is a TRICARE Prime® option that covers over 47,000 active-duty and retired military families throughout the Northeast.
The National Committee on Quality Assurance (NCQA) has awarded Martin's Point Health Care a 4.5 out of 5 stars "High Performance" overall rating in Maine, New Hampshire, New York, Pennsylvania and Vermont as part of its Private Health Insurance Plan Ratings for 2020-2021. This includes earning a rating of 5 out of 5 for Patient Experience measures. Click here to learn more!
NCQA uses measures of clinical quality (HEDIS®) and patient experience (CAHPS®) and standards from the NCQA Accreditation process to annually rate over 1,000 health plans (over 90%) across the country. Measures include:
Management of chronic disease
Prevention and wellness efforts, including recommended screenings and immunizations
Access to quality primary and specialty care
Quality of member experience
"Our continued high ratings from NCQA highlight our commitment to providing the highest-quality care for our US Family Health Plan members," said Dr. David Howes, Martin's Point Health Care President and CEO. "Our 5-out-of-5 rating for the "Patient Experience" measure is particularly important to us, as it reflects the commitment of our service team, together with our network providers and hospitals, to deliver an excellent health care experience for our military families."
About Martin's Point Health Care
Martin's Point Health Care is a not-for-profit organization, based in Portland, Maine, providing primary care and health insurance plans. It operates six Health Care Centers in Maine and New Hampshire and offers Medicare Advantage insurance plans in Maine and New Hampshire and TRICARE® insurance plans in northern New England, New York and Pennsylvania. More information is available at MartinsPoint.org.
About NCQA
National Committee for Quality Assurance (NCQA) is a private, nonprofit organization dedicated to improving health care quality. NCQA accredits and certifies a wide range of health care organizations and recognizes clinicians in key clinical areas. NCQA's HEDIS® is the most widely used performance measurement tool in health care. NCQA's website (www.ncqa.org) contains information to help consumers, employers and others make more informed health care choices.

CAHPS is a registered trademark of the Agency for Healthcare Research and Quality.