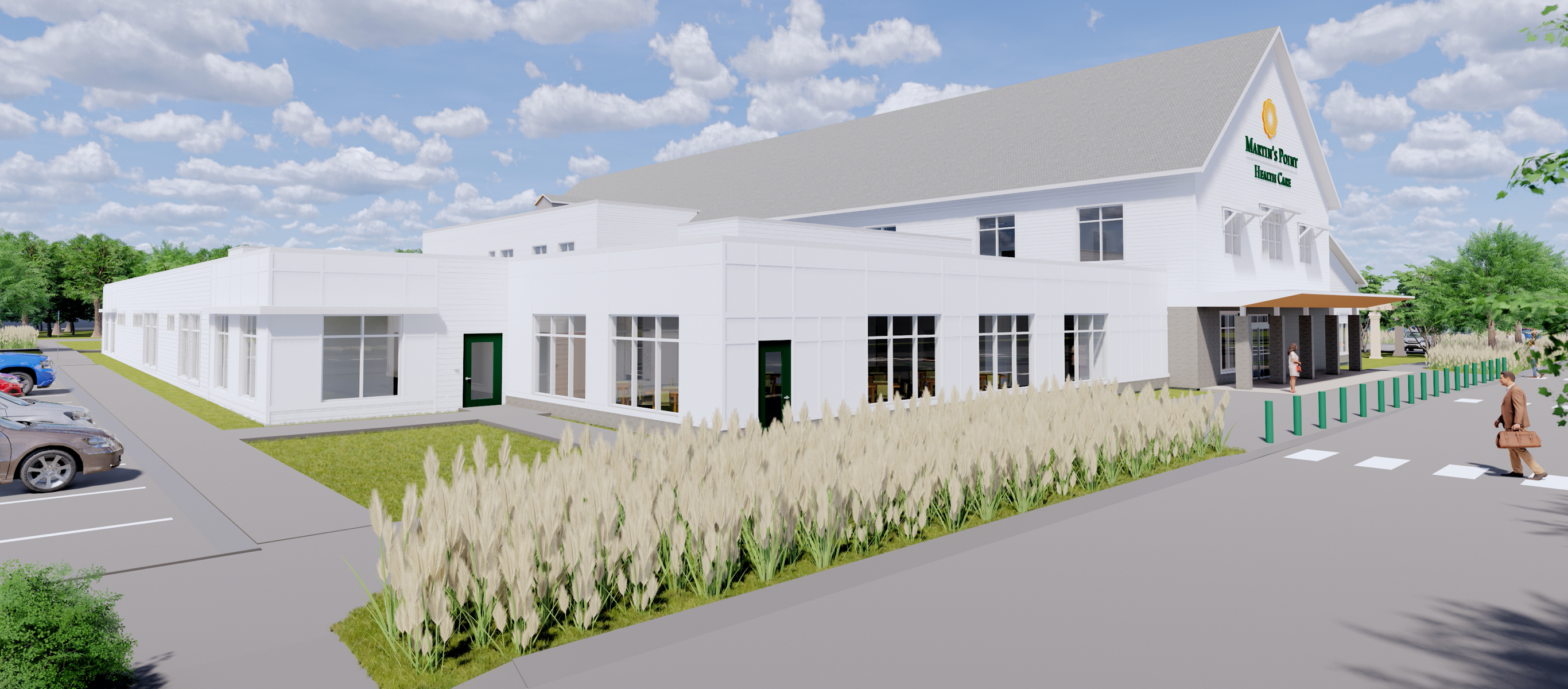 We're moving soon to our new, larger Martin's Point Brunswick Health Care Center at Brunswick Landing!
At Martin's Point Health Care, we're committed to the long-term health of our community. With the overall growth in the Mid-Coast area, it was time for us to grow, too! Our new, larger facility allows us to more conveniently and efficiently serve the increasing health care needs of our community, with the ability to expand in the future.
OPENING OCTOBER 12! We look forward to caring for you at our new location. Beginning October 12, 2021, we will begin seeing our current patients from our Baribeau Drive and Farley Road facilities (and welcoming new patients of all ages!) at our new Brunswick Landing location.
OPEN HOUSE POSTPONED
Due to the rise in COVID-19 cases, we are postponing our public open house event.
51,000 sq. ft.
New Brunswick Health Care Center,
including built-in infrastructure for growth and parking lot expansion.
Conveniently Located at 114 Bath Road in Brunswick
Our new facility features environmentally friendly features from solar panels to electric car charging stations.
Address:

114 Bath Road
Brunswick, Maine 04011
Directions

Phone:

(207) 798-4400

Fax:

(207) 798-4452
Starting October 12, the Brunswick Health Care Center will be open the following hours:
Hours:

Monday-Thursday 7 am-7 pm
Friday 7 am-5 pm
Saturday 8:30 am-3 pm
Radiology Hours:

Monday-Friday 8 am-5 pm

Lab Hours:

Monday-Friday 8 am-5 pm
(by appointment only)
Providers
All Martin's Point providers currently seeing patients at Baribeau Drive and Farley Road will be moving their practices to our new facility and there wil be no interruptions to your care during the transition.
Services
Family Medicine
Internal Medicine
Osteopathic Medicine
Pediatric Medicine
Lab Services
Behavioral and Mental Health
Radiology
Sports Medicine
Physical Therapy offered by Accel Physical Therapy
Our new Brunswick Health Care Center will feature all of the same services you currently have access to.